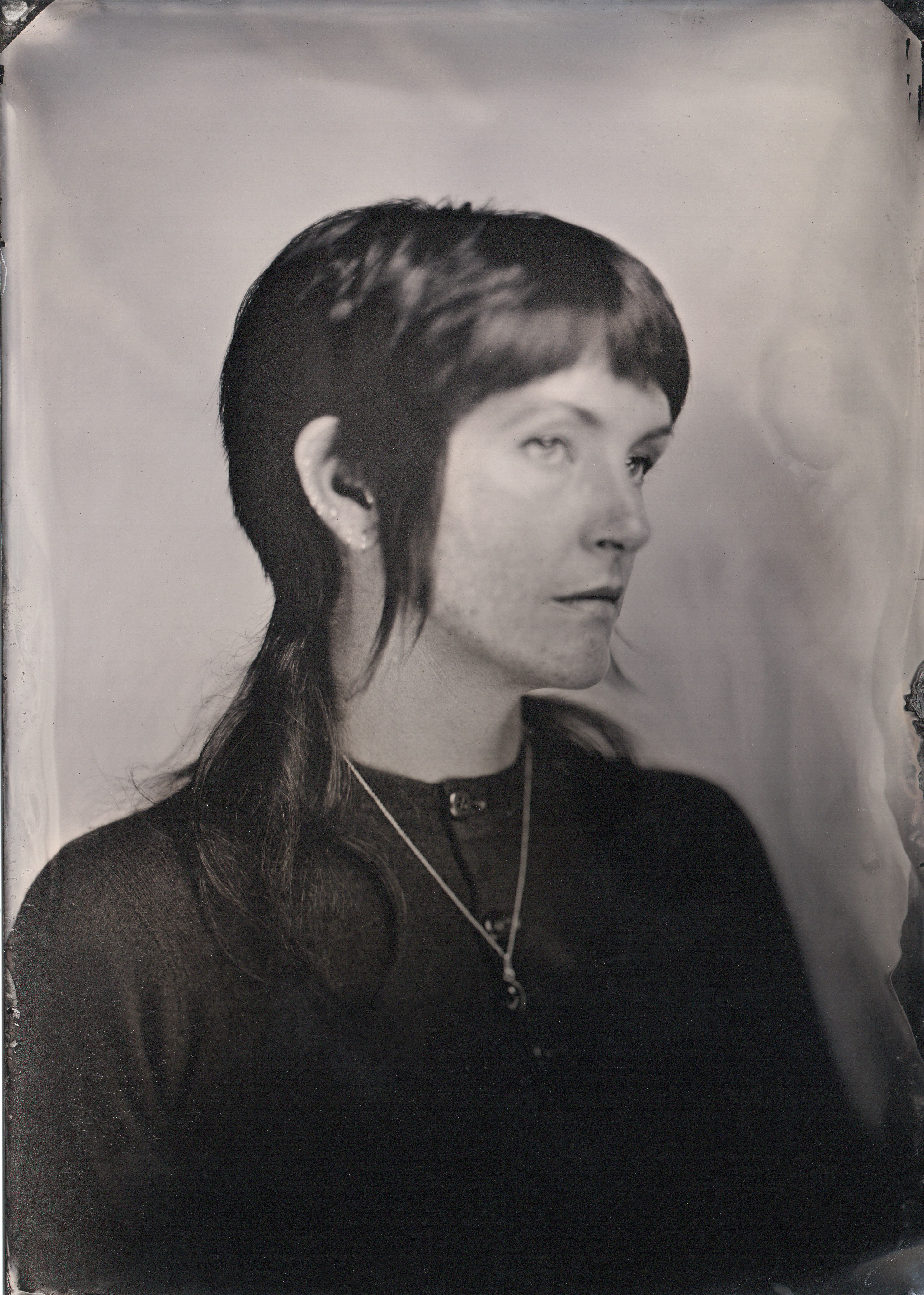 Marisa DeLuca (She/Her) is a post-contemporary artist working in painting, drawing, and photography. Her practice examines intersections between time, memory, impermanence, and critical theory. Marisa comes from a background of community engagement through nonprofit service in the arts sector. She is founder and President of the nonprofit Artists in Solidarity, an artist collective that raises funds for migrant families through charity art auctions. Marisa is a San Diego native based in Oceanside, California and received her BA in Visual Arts (Studio) from UC San Diego in 2021. She is currently pursuing her MFA at San Diego State University's School of Art + Design.
Artist Statement
Meditating on my home, Oceanside, California, I explore notions of impermanence in physical spaces, asking questions about the future of the region. In conversation with original source photography, my practice makes connections between reality, illusion, and intuition. This body of work explores memory and temporality, and the powerlessness one experiences navigating endangered urban spaces that are subject to the homogenizing forces of cultural liquidation.
I am most interested in honoring the everyday in my paintings. Elevating the simple and melancholy of the mundane as something worthy of meditation has become a cornerstone in my work. I find beauty in impermanence and a pre-nostalgia when painting these scenes, that the rusty sign or defaced, cracked wall will be missed when it's stuccoed over. Color plays a role in my work as a conduit of emotion. At times it's the lack of color or subtlety of hue. This work deals with complex emotions that often cannot be put into words.
Shining a light on inequity, exposing the truth about living standards, and documenting a moment in time are common themes throughout the trajectory of Social Realism. Continuing my work in that vein I place myself beyond the contemporary and into a new era of representing life as it is. Examining the impermanence of life, the beauty of imperfection, and the humanistic quality of the evidence of lived experience in these spaces are functions of these paintings.
This work is in some way an attempt to take power back and preserve that which is being lost. As these spaces disappear, I feel an urgency to document them before they are gone. Using original photographs as an initial means to capture these disappearing moments, my work pushes against photography to create a deeper conversation between existence and nonexistence, the real and the simulacra. This work also pits reality and memory against each other, asking which is true.
The translation of photography and emotion into paint is an intuitive process. There are times when a photograph does not fully express the meaning of a moment in time. My emotions around this body of work are difficult to put into words. Using a nonverbal visual language, my intuition guides my artistic decisions. The viewer's intuition is engaged as they try to untangle my work and find their own connections. The work becomes a conduit for sharing the human experience.
The passage of time, the preciousness of passing moments, and the inherent beauty found in things that are real are important concepts for my work. The personal narrative woven into this work goes beyond my experience as an Oceanside local. Spaces that are damaged or show traces of history reveal a beautiful visual story. One's scars, both internal and external, tell a rich narrative that develops character.