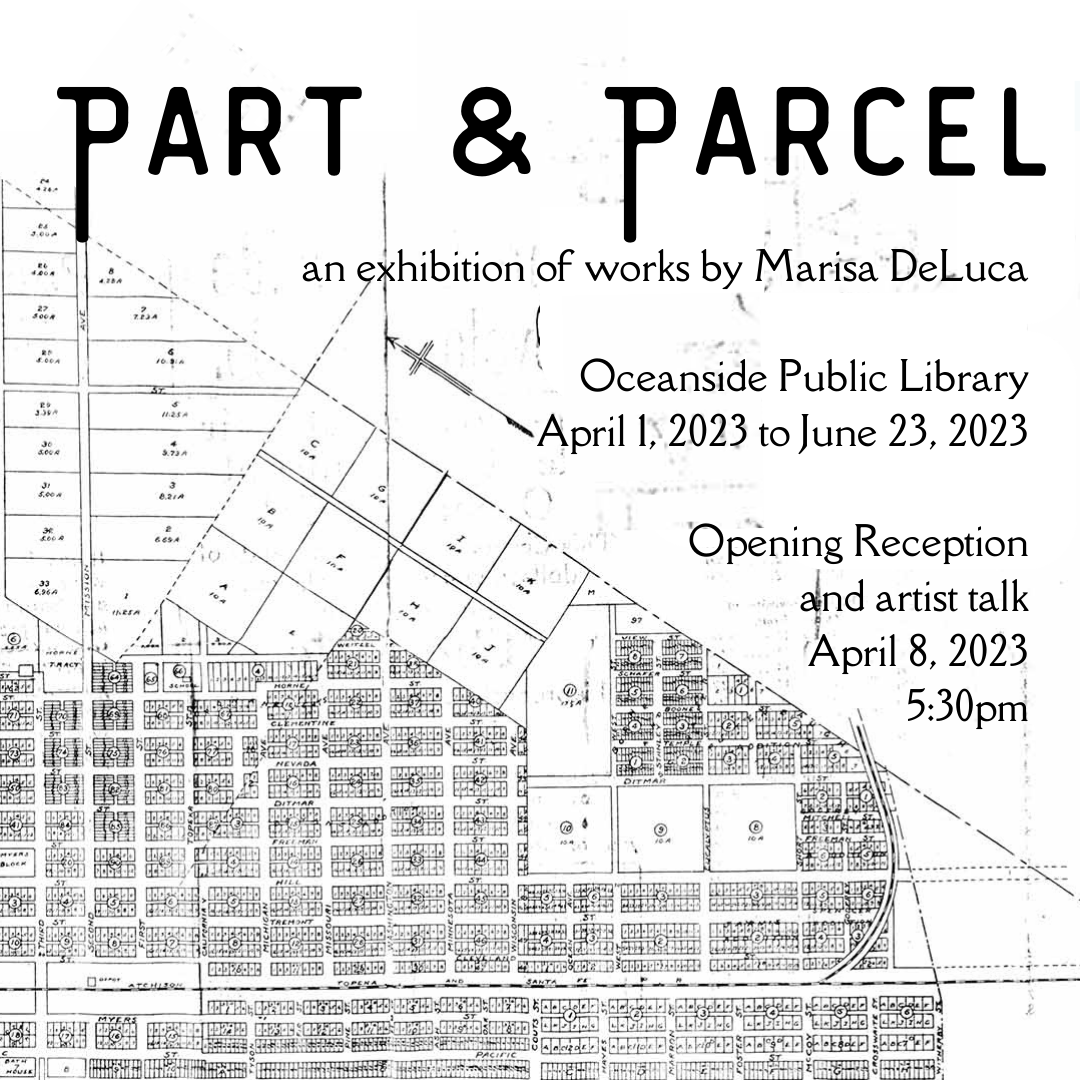 Part & Parcel - Oceanside Public Library - 4/1/23 to 6/23/23
Opening Reception and artist talk 4/8/23 at 5:30pm
This work is a reverent meditation on the disappearing spaces in my home, Oceanside, CA. Originally in response to increasing gentrification in the region, these paintings have developed into an investigation of personal feelings around home, impermanence, and remembrance. An urgency to preserve that which is being lost, while paying homage to the spirits of Oceanside that fade into homogeneity, is the driving force behind this work.
This exhibition is the culmination of a three-year artistic project that was intended to be shown in the community it honors. I am grateful to the Oceanside Public Library, the social center of the city, for the opportunity to bring this work to the public. I hope the community will see themselves in this work and find their own personal connections.
Part & Parcel is being held at Oceanside Public Library's Civic Center Branch from 4/1/23 to 5/12/23, and at their Mission Branch from 5/12/23 to 6/23/23. Much of the work displayed is available for purchase. Please use the Contact form for purchase inquiries.